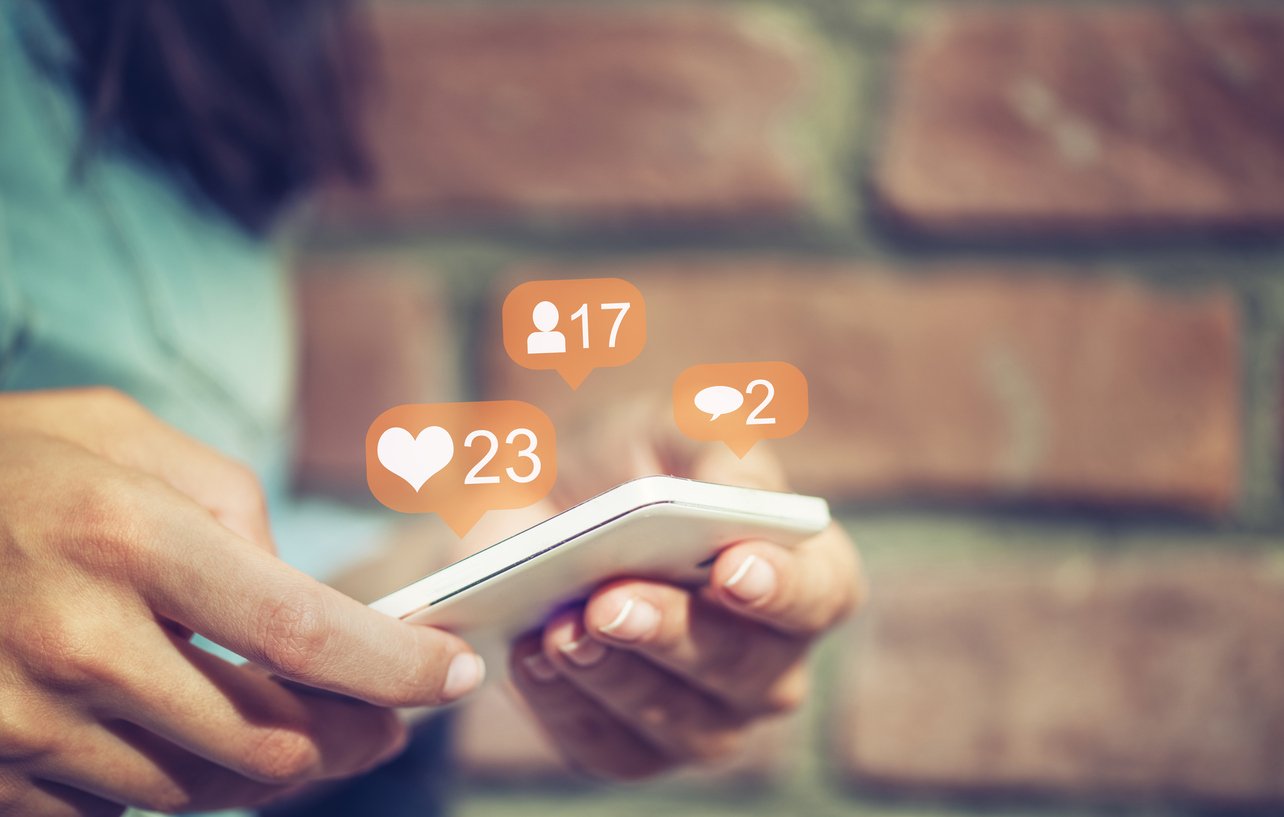 Having thousands of fans on your social media outlets is great. Having all your fans intentionally engaged with you online is a lot better. However, many people are asking how to build a fan base on social media, and how they can create an engaged fan base.
An engaged fan base on social media means your fans are liking your pictures, videos and content. Not only that, they are also sharing and responding to your posts. You are getting your fans to do something in response to your post.
This is huge for your career. Social media engagement helps you get feedback from fans and acquire new fans.
If your social media engagement is not happening at the level you want, there are some steps you can take. You may only need to tweak a few of your strategies to see a significant improvement in a brief period.
How to Build a Fan Base On Social Media
Engaging with your fans on social media is necessary for any brand. However, before you can engage with fans, you must build a fan base on social media. Here's how to build an engaged fan base on social media. Growing your following can be a tedious task, but it is possible. With the help of talent representation, hashtags, location tags, and creating meaningful content, you can grow and build a fan base on social media.
Once you've created your following on your social media platforms, you can begin engaging with them. It doesn't matter if you have hundreds or thousands of followers, you want your followers to be engaged with your brand's online presence.
Here's how to build an engaged fan base on social media.
Just Ask
If you post a photo with no instructions, or questions, you may not get any responses. If you post a photo and ask all your followers to press like or share, then many of your fans will press like or share. The wording of your post is extremely important in building an engaged fan base on social media.
If you post a photo and ask all your followers to share your photo for a chance to win a prize, it's likely most of your fans will engage.
People like to be told how they can respond to your posts. Ask them to respond to your posts in the way you want them to respond. If you are trying to attract new fans, tell your followers to refer a friend. If you are selling a product, give an incentive with your instructions to purchase or share the product. Incentivize them to respond.
For instance, the first fifty fans to purchase your product will get a free autographed photo. Without your instructions, fans are more likely to stay on the sidelines and not engage.
Be Real
To build an engaged fan base on social media, you must be yourself. You must be real. Your fans want to connect with you. They want to know more about you personally. While you don't want to share too much information, there are some topics you can touch on that give your fans insight to your life.
Fans like to know what your reading, your favorite foods, music, and travel destinations. There are times when you can share more personal stories with your fans. If you are struggling with an issue that affects many of your fans, sharing this makes them relate to you even more. To build an engaged fan base on social media, you have to portray yourself as human to your fans. Yes, you may be an extremely successful talent, but you still face many of the same challenges, laughs, and experiences as many followers.
Your fans know your life is not perfect, so don't try to fake it. Be real. Your fans will be your biggest supporters when you are struggling and your biggest support when you are successful.
Hashtag It
Hashtags increase awareness and when done correctly, gets attention. Hashtags do not have to be hard. In fact, the simpler the hashtag the better, if they are unique and creative.
Some think the more hashtags you use with a post the better. However, using one or two can have a massive impact on your social media engagement.
You can increase social media engagement and see an increase when promoting your brand. Remember that to build an engaged fan base on social media, they want to see who you are. Use these hashtags to work in your favor. Show your humor. You don't have to stick to generic hashtags to achieve awareness and engagement.
Make it Visual
Simple posts that use only words do not get as great a response as do posts with visuals. Pictures and videos get shared and liked the most among fans. One of the best ways to build an engaged fan base is to share visual posts. Regardless of which platform you are using, visuals draw the attention of your fans. It's the first thing they see on your post.
Whether you are posting your own creative work or someone else's, showing images makes a difference. You can also use memes and GIFs to increase fan base engagement. Finding a way to relate your fan base to your brand is key.
Respond
One of the best ways to build an engaged fan base on social media and ensure they continue to engage is to give them a response. When you are asked a question or tagged in a post, respond. Let your fans know you are active on social media and you are interested in what they have to say.
Share and retweet posts your fans put online.  React to videos and content. Even if you simply use an emoticon, respond.
Responding helps your fans feel important. When they feel important to you, they remain loyal. They then recommend you to their friends and your fan base grows organically. It is very rewarding when this happens. It also shows that you are human and react to the same type of posts as they do.
You may also want to chat live with your fans. Schedule a time, let your fans know when and where the chat will be held, and invite them to join you. Take five to ten minutes to answer fan questions. Your return on this small investment of time will be worth it.
A good rule of thumb for building an engaged fan base on social media is to treat your fans how you would want to be treated. Give them the things you would want to be given. With all this information, you now know how to build an engaged fan base on social media. Enjoy this new level of engagement!